URL Shortener With Real-time Link Tracking
Transfon Team

SmartTrace is stable url redirection service with real-time click tracking.
#

How this works
Input the long URL, or the URL you want to track to the Input Box, click GET SHORT LINK button to get the short URL. You also can input a custom keyword as the new short URL.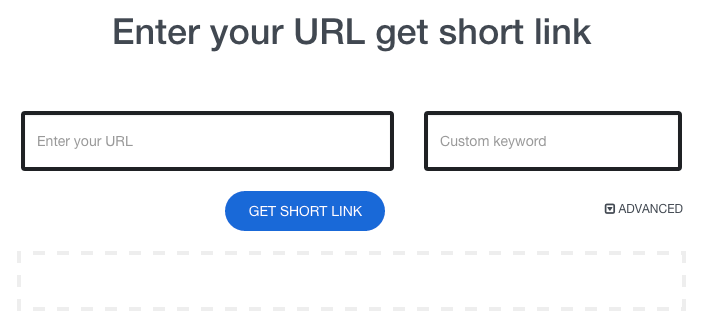 GET SHORT LINK
It is also possible generating short URL with the URL shorten API. There will be detailed URL shorten API document available when you sign up the SmartTrace Short Link service.
#

Custom url shortener
Compare with Google URL shortener, SmartTrace Short Link allows user use custom keyword. You can create URL like /facebook, show your brand name to your users. SmartTrace Short Link also support custom domain. You can use your own domain to use the SmartTrace URL shorten service.
#

Social marketing url shortener
SmartTrace Short Link is good for social marketing click tracking. Create short URL and publish to Youtube, Twitter, Facebook, G+, Instagram, Pinterest and get regular traffic and customers. All the click will be logged by SmartTrace for your analysis in the future.
#

Why not use others
There is a long list of URL Shorteners. Compare with other common URL shorten service, the URL shortener provided by SmartTrace support mobile Deeplink, real-time tracking. You can break down the click report by time, by Region, by Referral domain or Mobile Application, by device type etc. And SmartTrace is affordable compare with other big names.